---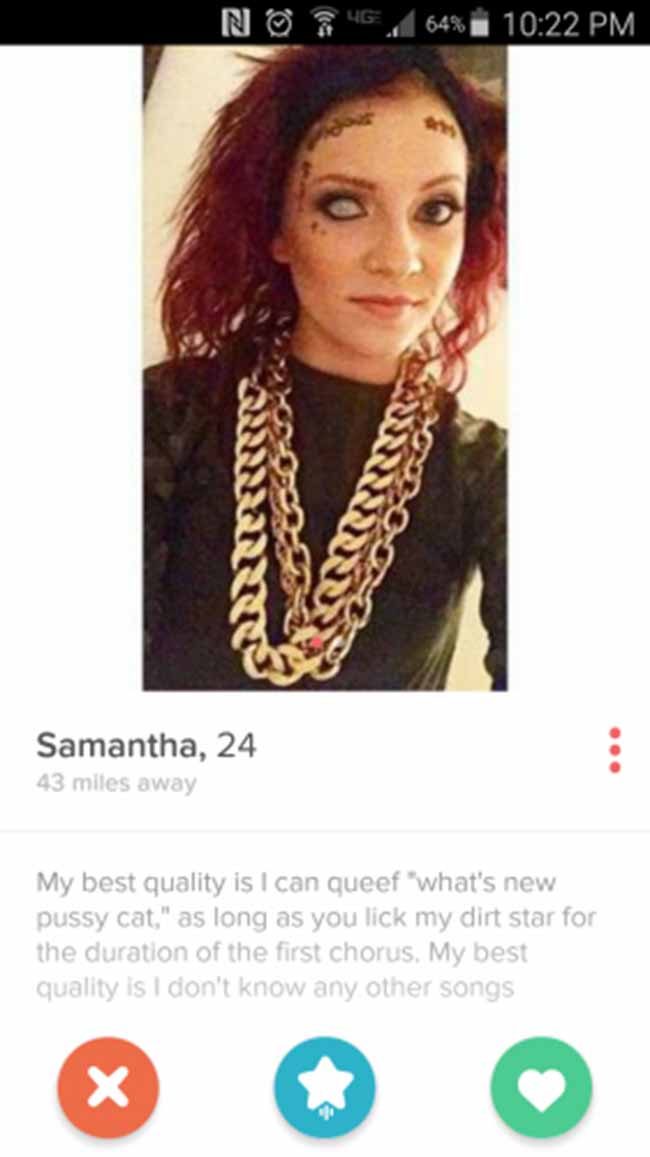 Are you Stuart Scott's daughter? Smash either way.
---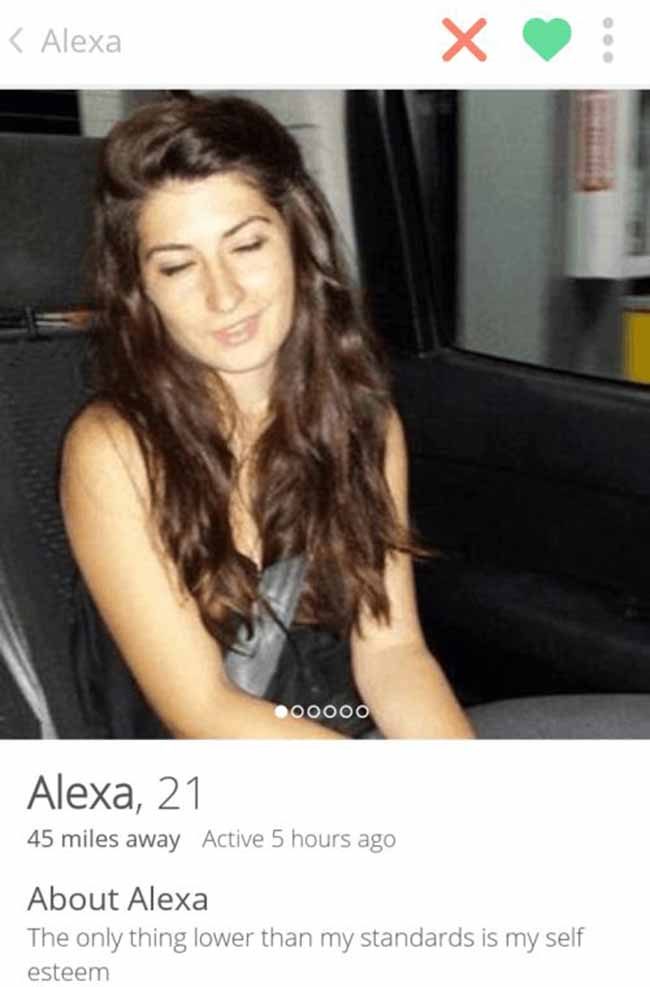 She's been smashed more times than there are stars in the sky, but smash.
---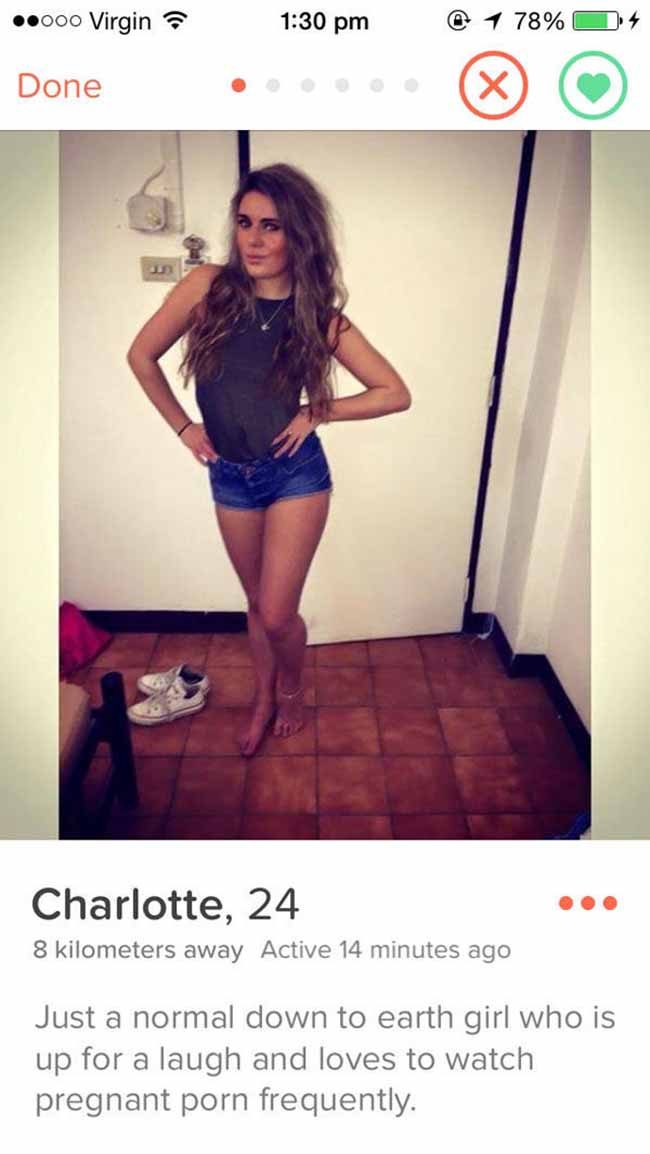 Why watch it when we can make it? Smash.
---
---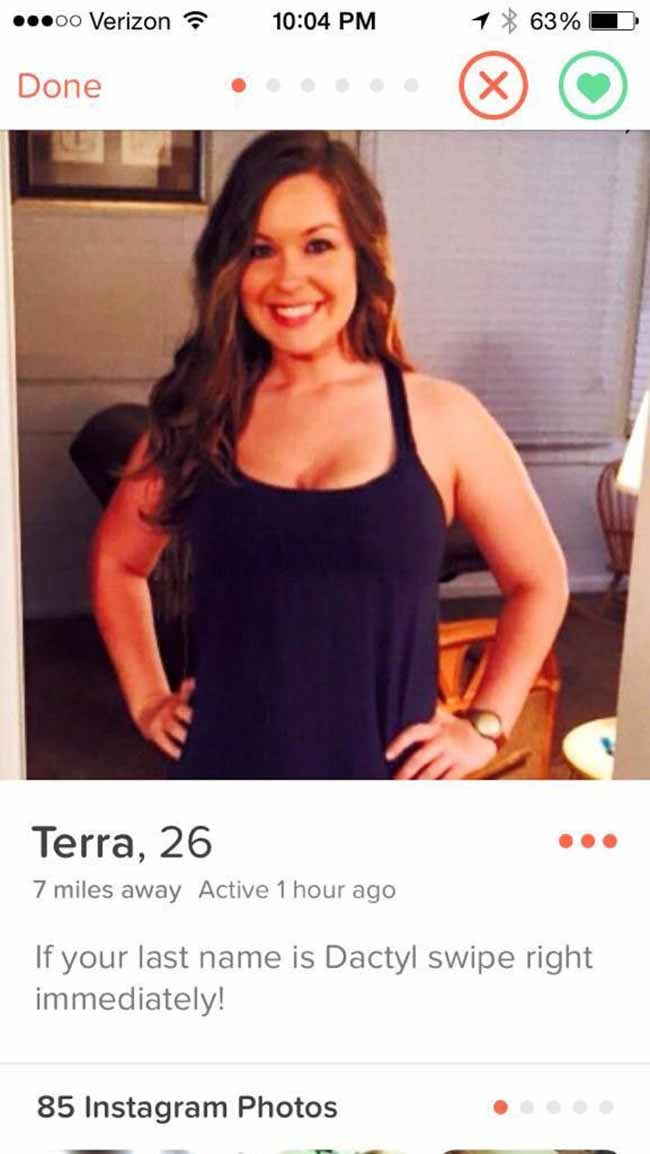 She's 1 cheeseburger away from a pass.
---
TANSTAAFL… smash and grab.
---
---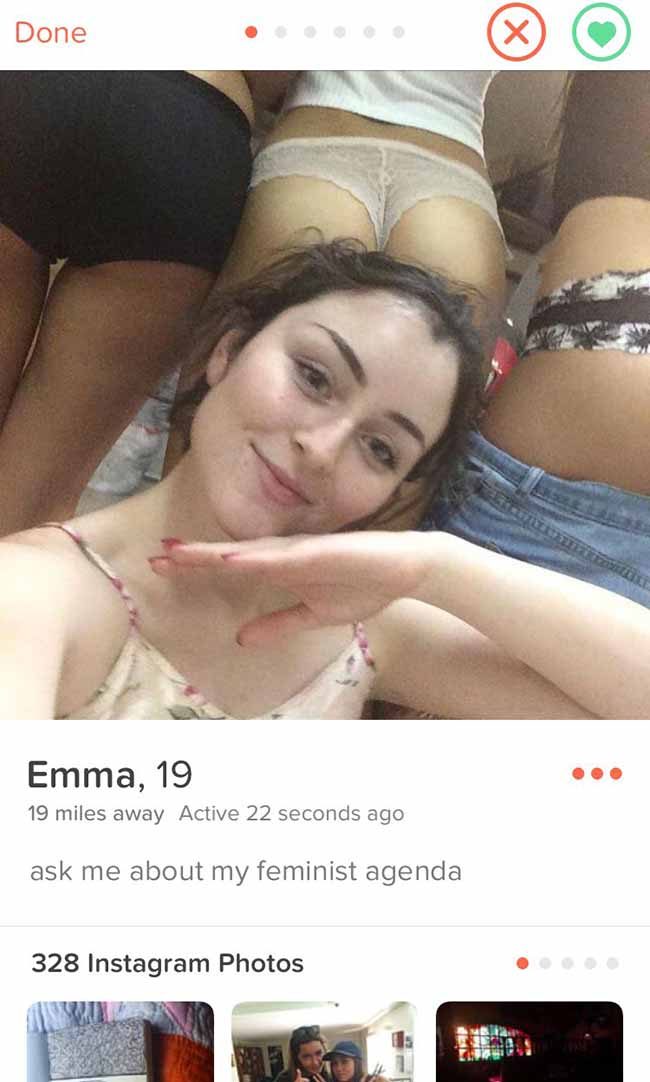 Tell me more about your friend in the middle?
---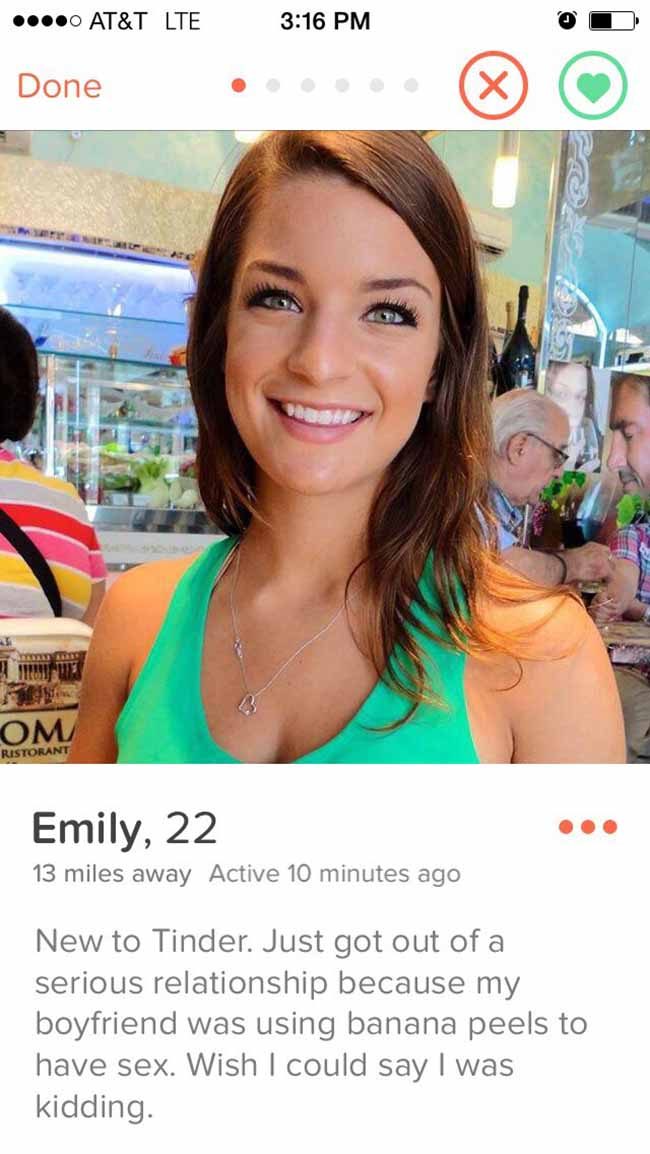 If sex with a banana peel is better than with you… I guess I'd still need to try it. Smash.
---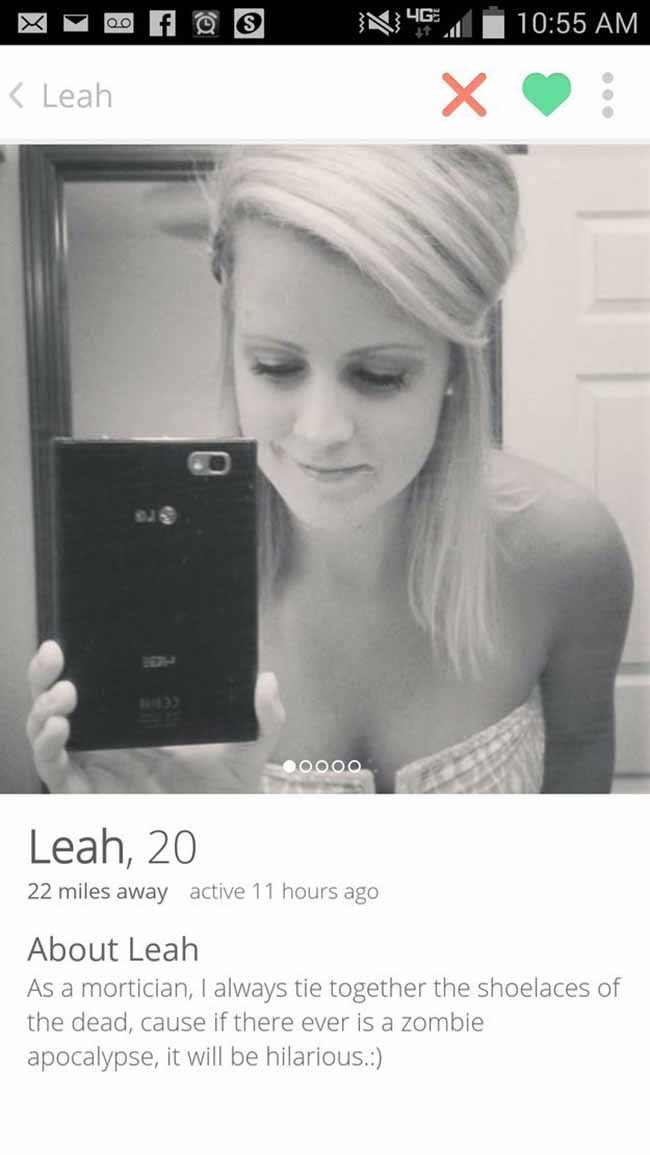 That's a huge phone, would not like to see my peen between those fingers. Pass.
---
---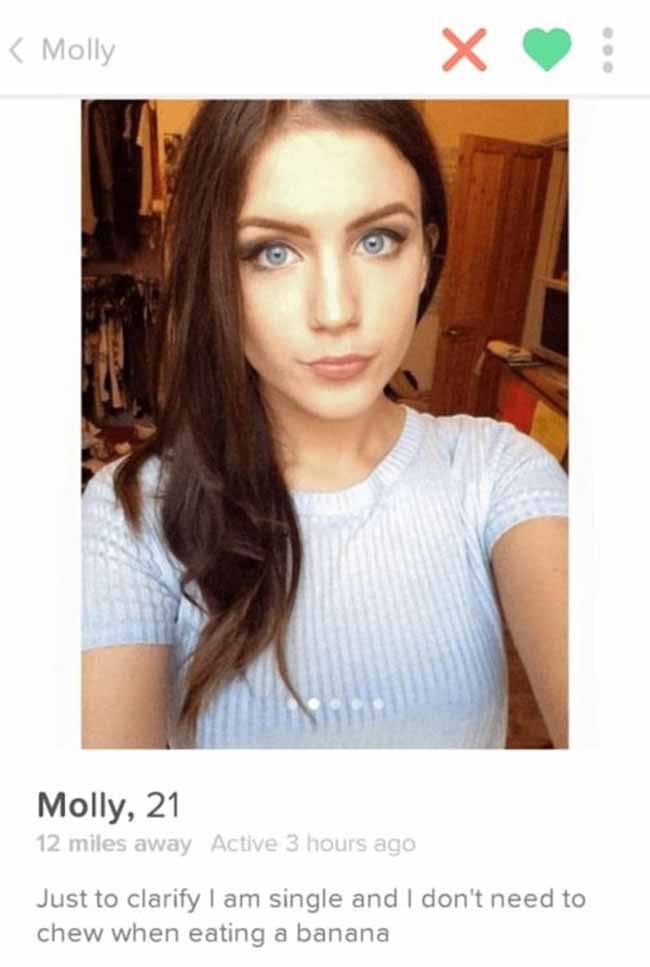 You had me at "Molly" let's roll – Smash.
---