Our fans had some interesting stories, we'll let you be the judge of which ones were the best and worst Tinder/POF/online dating experiences…
---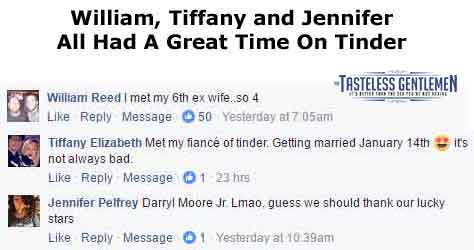 And the decided to get married and throw it all away.
---

Keepin' it in the family is chivalrous.
---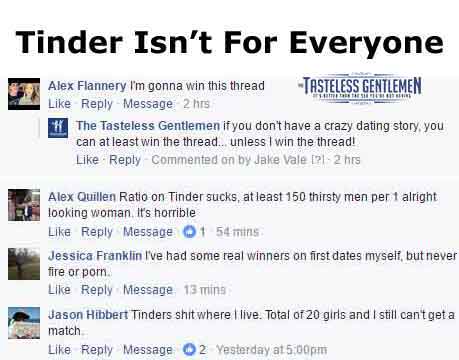 Sometimes if' it's not them, it might be you =)
---
---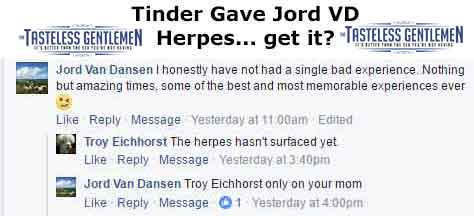 Getting your money's worth out of Obamacare.
---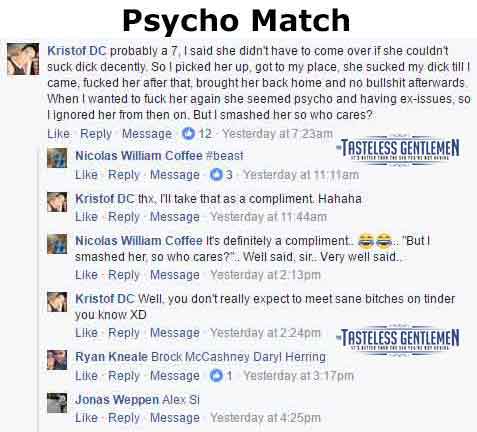 Conduct S.W.O.T. analysis on the EX before the date.
---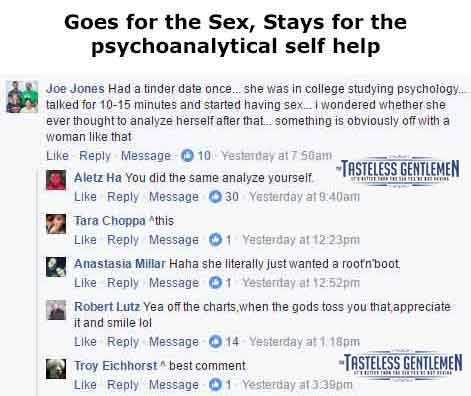 Freud says we're using sex as an outlet to connect with our parents.
---
---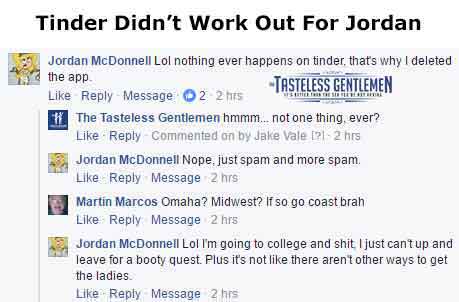 Swing and a Miss.
---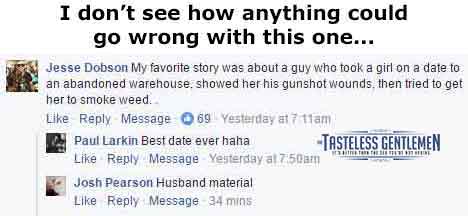 Russian Roulette?
---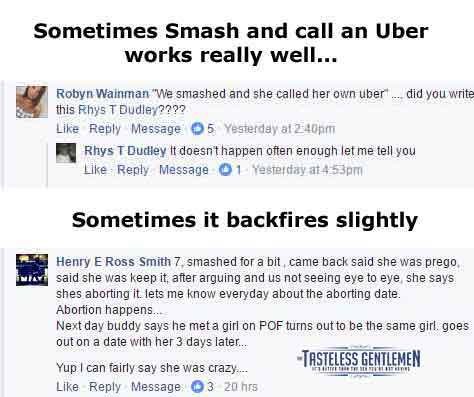 Smash and Uber, the new Netflix and Chill, doesn't always work out.
---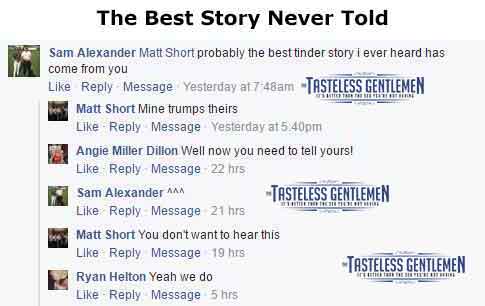 I guess we'll just need to wait for this epic to unfold, pics or it didn't happen.
---