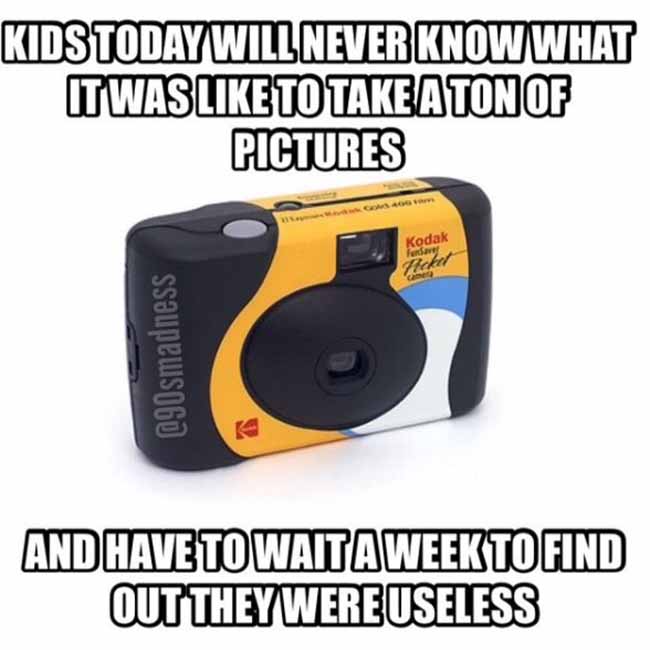 I still have a stack of these in my highschool memories trunk, I'm afraid to develop them and find out I was committing horrible crimes and documenting them the entire time.
---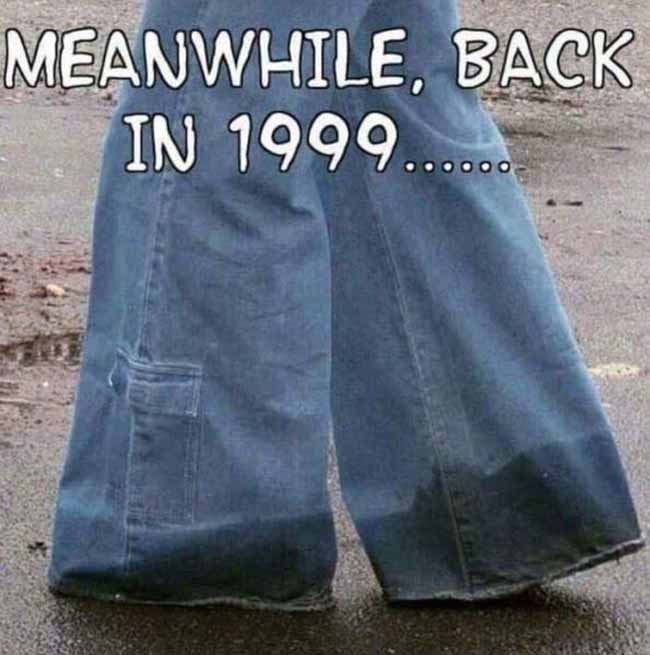 Jncos… Still cool.
---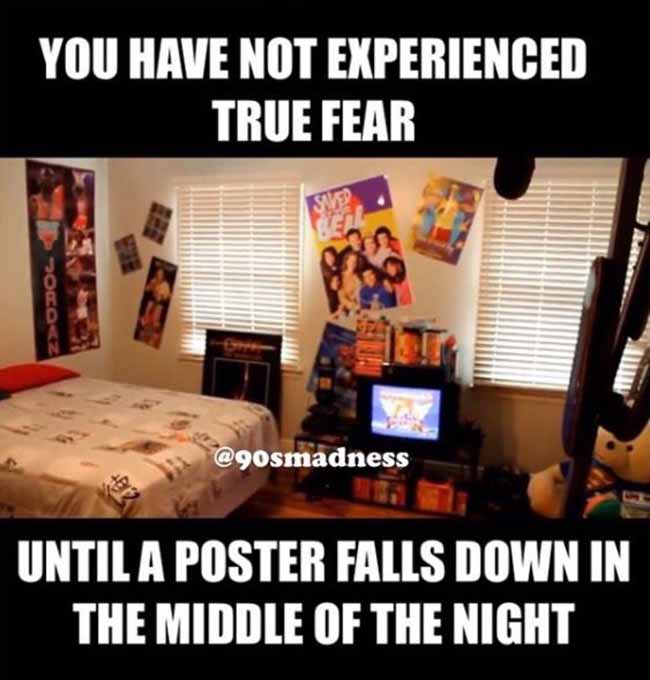 A Jonathan Taylor Thomas avalanche.
---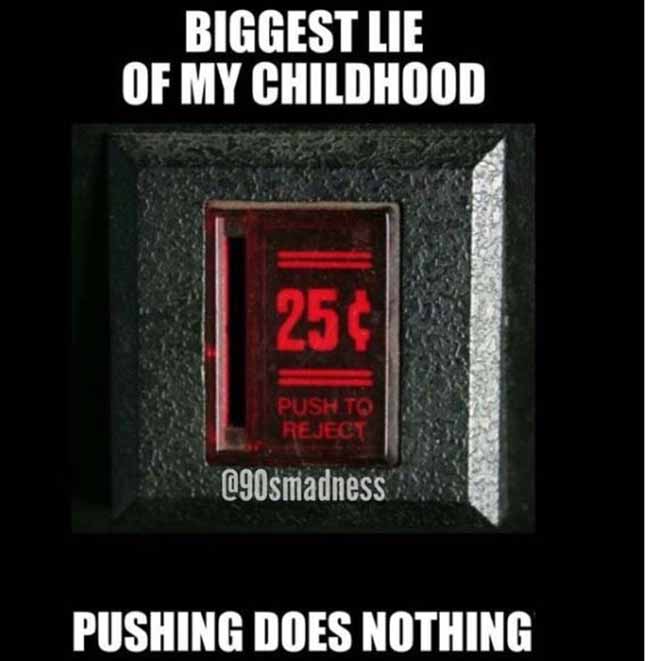 When you push, MA Bell gets an alert and someone in the call center just laughs at you.
---
---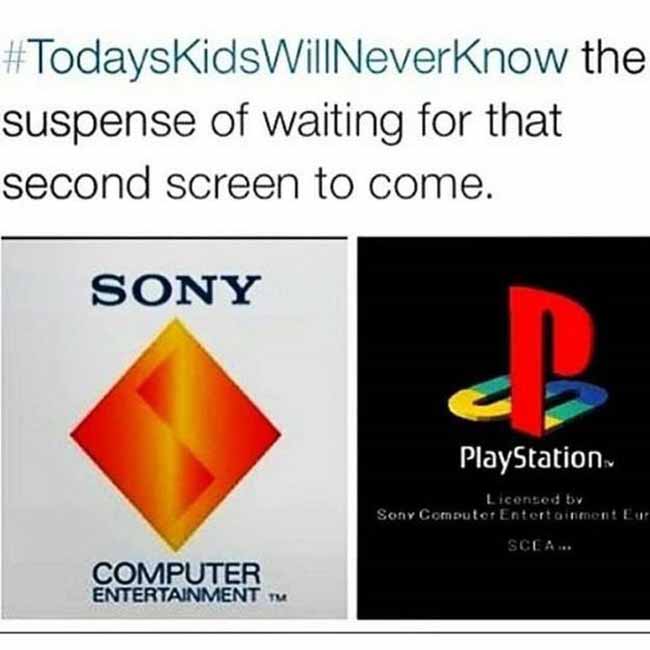 Was so happy with my nintendo until someone showed me a PS1
---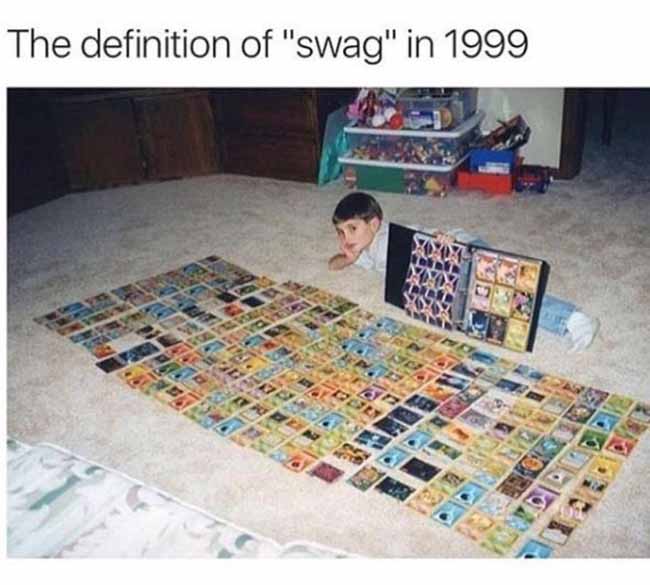 Magic The Virgining
---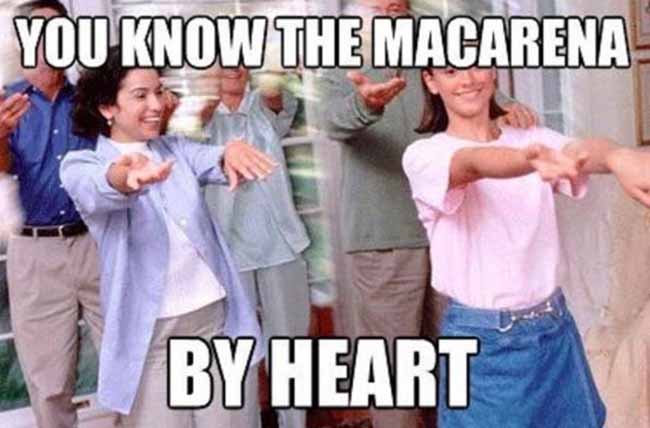 This is always my go to if I'm on the dance floor and don't know the song.
---
---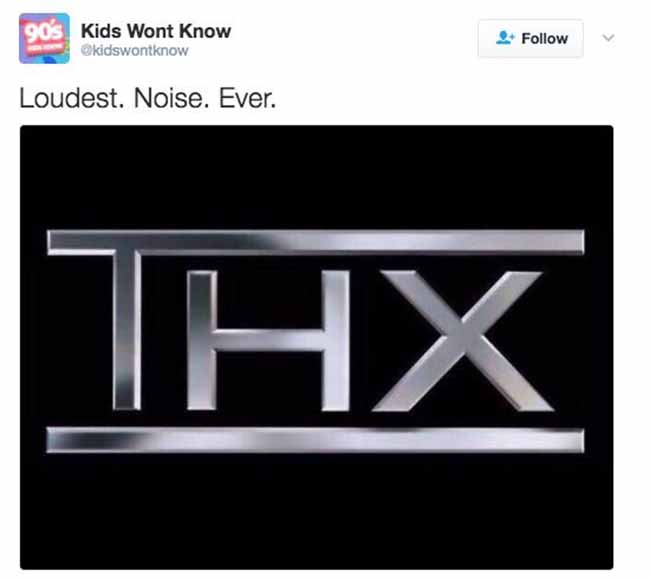 You'll love the sound if you still have hearing after the soundcheck.
---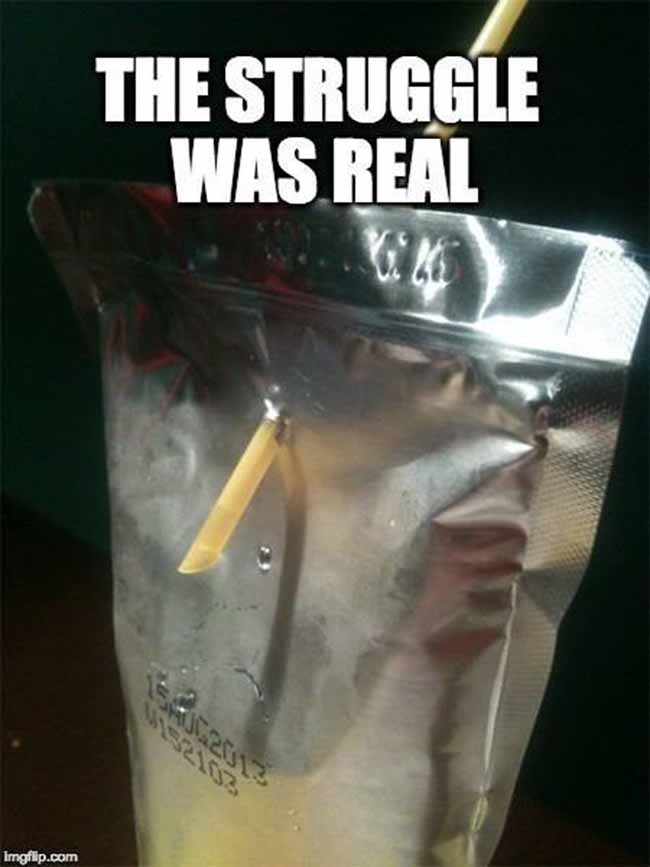 Just throw it away, worthless now.
---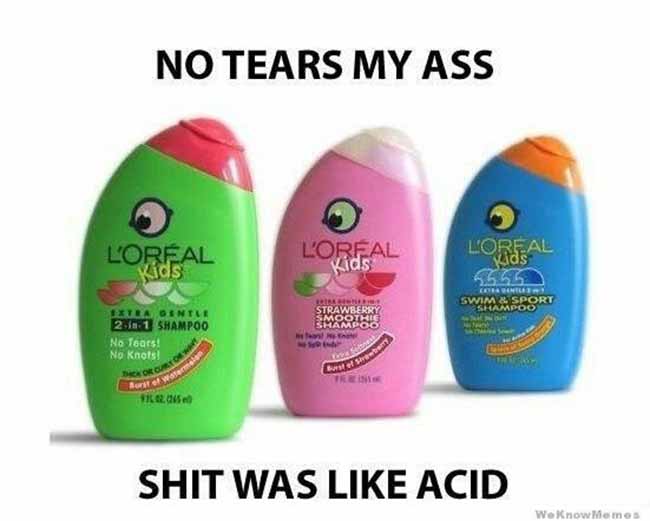 True Story, they all make you cry.
---
---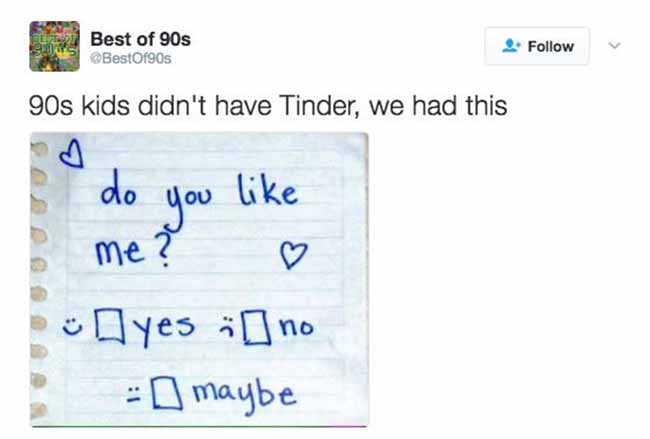 My notes said, "raw?" yes / no / back door